Seriously.
It's November already. And 5 days into it at that.
How did this happen?
Last time I checked I was laying down by the pool, reading a book and enjoying the warm ocean breeze. Maybe not the last time...since that would indicate a major gap in my sense of reality...but it just doesn't seem like that long ago.
However, I don't want you thinking that I'm complaining. I
love
the fall/now winter. There are holidays sprinkled about every couple of weeks which means months of traveling, cooking, being home, decorating, and no school...just a few of my favorite things.
*Please ignore how "Domestic Martha Stewart" those favorite things are. I can't help it.*
Now if you are remotely like me in your obsessive list making habits...you've already started jotting down ideas for your Thanksgiving meal. Oh...you don't do that? Weird. Anyway, it's highly possible that I've started this process. I like to plan ahead okay? Plus, I'm in a bit of a predicament this year. My parents are coming to Boston to spend Thanksgiving with us. My parents also eat meat...and we don't. So do we take a little break and chow down on some ham and turkey to put a smile on my dads face? Or do we introduce them to a few non-traditional turkey replacements? Suggestions? How do you deal with this delicious mess?
For those of you who haven't started your obsessive list making yet...I'm here to help. At the bottom of the post I've linked to a few Thanksgiving recipe round-ups that look fabulous. Ones that I have/probably will be drawing inspiration from when the feast rolls around.
Enjoy and Happy Monday!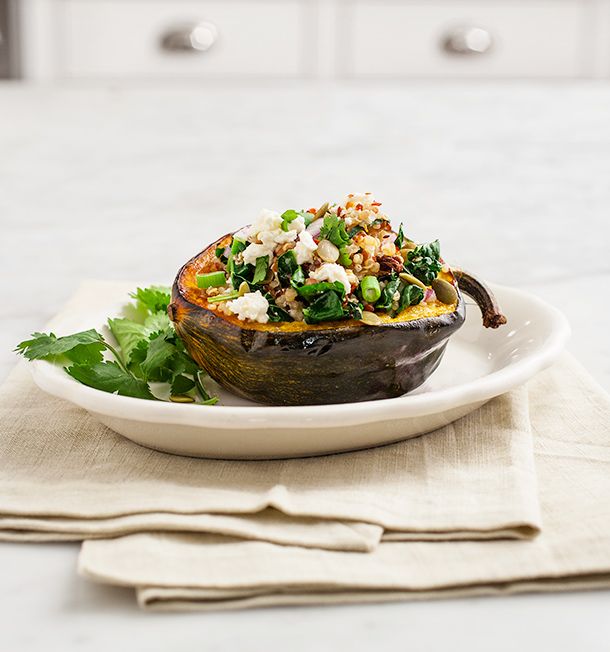 Quinoa Stuffed Acorn Squash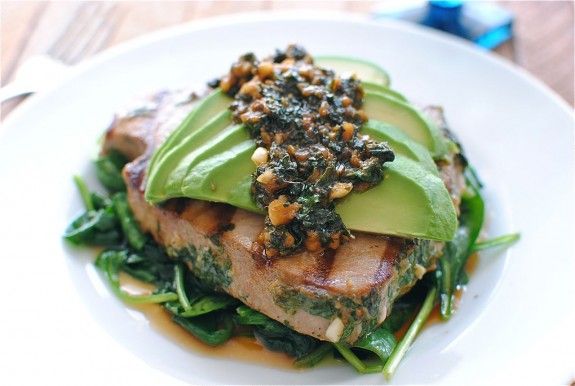 Grilled Citrus Tuna Steak with Avocado and Spinach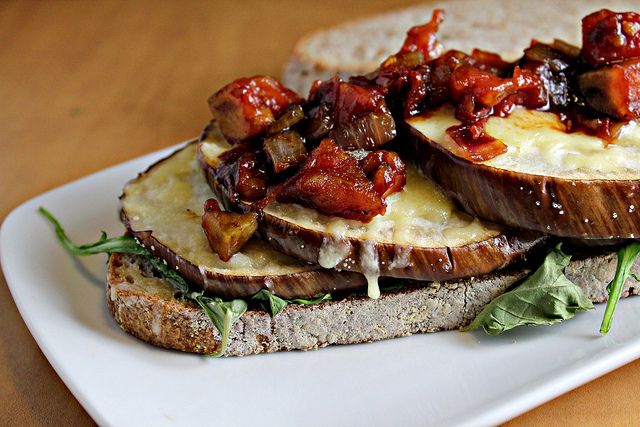 Grilled Eggplant Subs with Fontina and Tomato Jam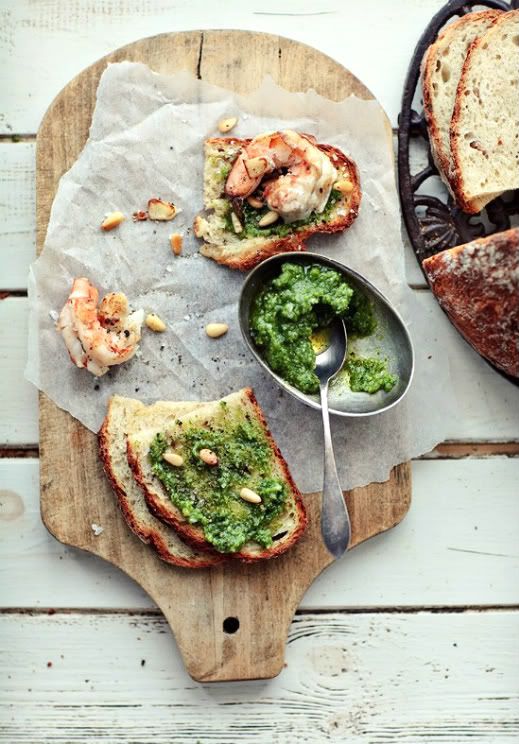 Toast with Classic Pesto, Shrimp, and Garlic
Rainbow Chard, Kale and Quinoa Salad
Swooning over the Poppyseed Crusted Butternut Squash with Kale and Pomegranates and the Vanilla Pear and Vodka Cocktail
Hello...Roasted Brussels Sprouts with Cranberry Pistachio Pesto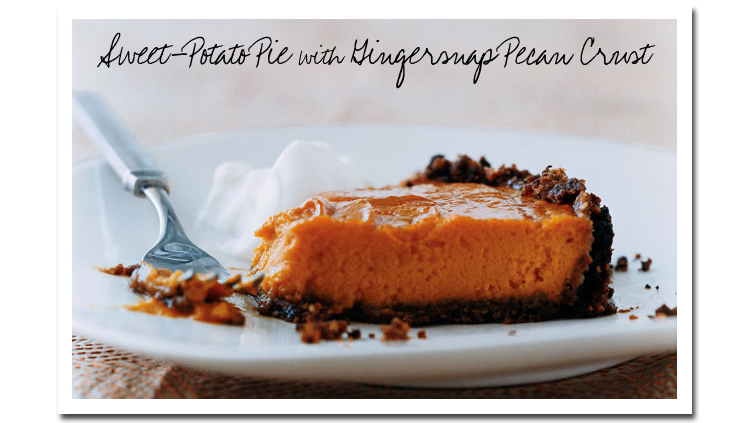 I need the Sweet Potato Pie AND the Rum Raisin Apple Pie
Garlic and Mushroom Mashed Potatoes. Yes please.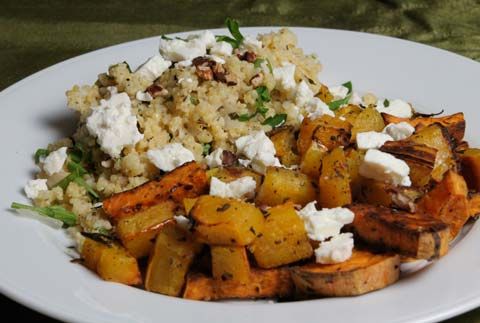 An entire round-up of Vegetarian deliciousness. My favorite = Millet Pilaf with Herb Roasted Squash and Sweet Potatoes