Happy Monday!
Is everyone (in the US) enjoying their nice long holiday weekend? Hopefully you're getting to partake in some sort of outdoor activity, some even more delicious food, and just relaxing.
Today I plan on: Grilling. Eating. Frisbee. Listening to the Cardinals game. Grilling more. Eating more. Cornhole. And of course basking in the sun.
Rough life isn't it?
I was planning on doing some much needed errands today but I came to the sweet realization that it's a holiday and everything is closed. Forced procrastination, I love you.
And while I'm on the subject of procrastination...I've been meaning to tell you...I'm going out of town for a couple of weeks and June...and therefore abandoning the blog. Typical right? Right. However, just like last year I'm starting to line up some amazing guest bloggers to share recipes with you guys! Exciting right?
So keep your eyes peeled for that. It's going to be amazing.
And of course have a great week!
monday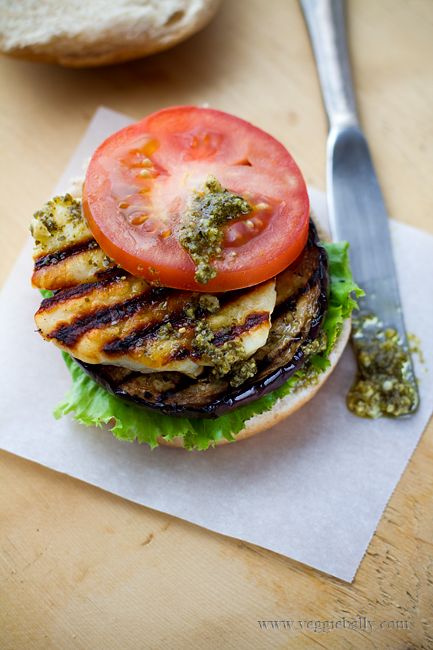 I already told you I'm definitely going to be hovering over a grill today. However I haven't decided if this will be in round one or two. It seems unlikely that I can hold out for round two but we'll see.
Grilled Eggplant, Halloumi and Pesto Burgers
Alright. Come on. This looks delicious. I'm not a huge fan of sandwiches with big slices of bread...so I might go a different route in that department. Maybe a lettuce wrap? Maybe just a thin slice of grilled bread? Either way...it's going to make my mouth very very happy.
Boiled Egg, Seared Asparagus, and Pickled Onion Sandwich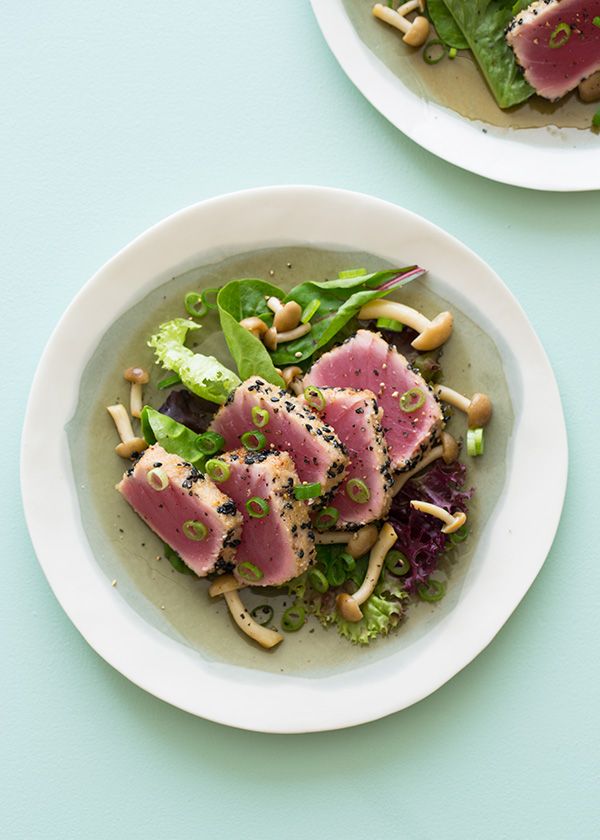 I already know that I'm going to have withdrawals from
The North End Fish Market
when I move out of Boston. I've become so unbelievably spoiled when it comes to seafood and it's because of this place. Let's not think about that yet. This looks so simple and so tasty. And it's tossed with a ginger-miso dressing? YES.
Black Sesame and Almond Crusted Ahi Tuna with Beech Mushrooms and Mixed Greens
I had to have a "bowl" in here somewhere. My week would probably go to hell if I didn't eat at least one. Kale...avocado...tomato...Are all things that usually make it in my bowls. But spicy miso-dipped tempeh? That's a new one. And I'm salivating at the thought.
Kale and Avocado Bowl with Spicy Miso-Dipped Tempeh
from
Healthy. Happy. Life
friday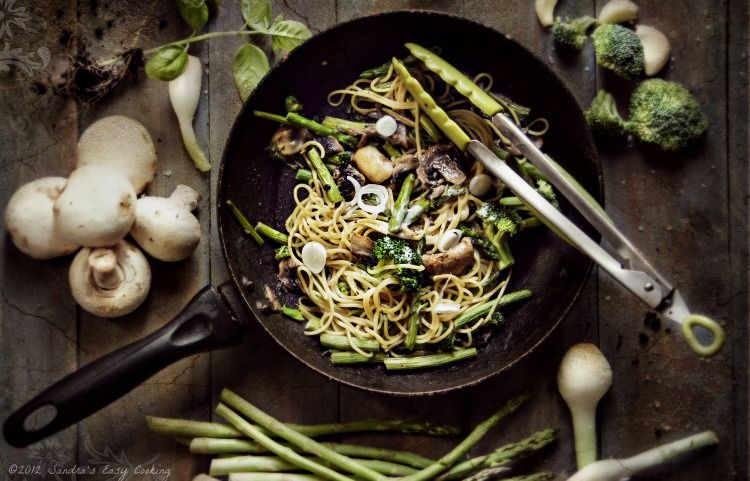 Pasta seems like a weekend thing to me. I'm not sure why. Maybe my mom used to make pasta on the weekends? Or maybe it's because my dad and I ate Mac & Cheese for every meal while we were at the lake? Either way this seems like an appropriate way to start the weekend. Plus, I've been dying to grab some homemade noodles from
Monica's Mercato
. Top those off with some fresh farmer's market veggies? Perfection.
Green Summer Spaghetti with Vegetables