I know you can't tell right now...but the excitement is literally shooting out of my fingers and into my computer as I write the first Meal Plan Monday in what seems like centuries.
Granted it's only been a couple of months.
But I guess I kind of missed these things. I really miss the hours of "not wasted" time scouring the internet for delicious food that usually results in me getting distracted and making something I've found in the middle of the search.
I feel like in my absence I've gotten way behind on exploring the blog world and it's delicious food so I'm excited to get back to it. And I hope you are too.
I'm already salivating about this weeks meal plan and I kind of want it all now...does it have to be spread out over the
whole
week?
monday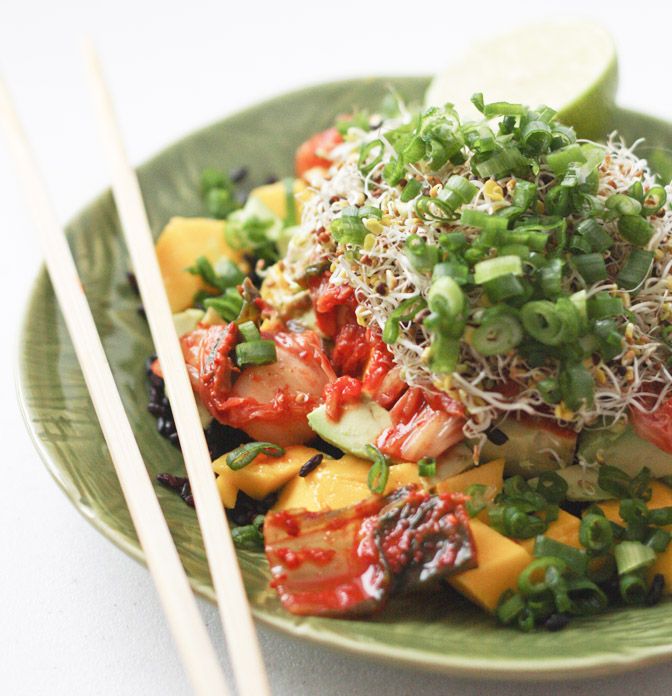 Tonight I'm feasting with a foodie friend for our monthly lavish meal. We're on a rampage to experience some of the best food in the city before I leave in August. And tonight we are going to
Journeyman
...it looks amazing. You should probably go salivate over the menu for a minute. So to prepare...I'm obviously going for a light lunch. The refrigerator is looking a little empty so I might have to improvise a bit but you get the idea.
Spicy Mango + Black Rice Veggie Bowl
tuesday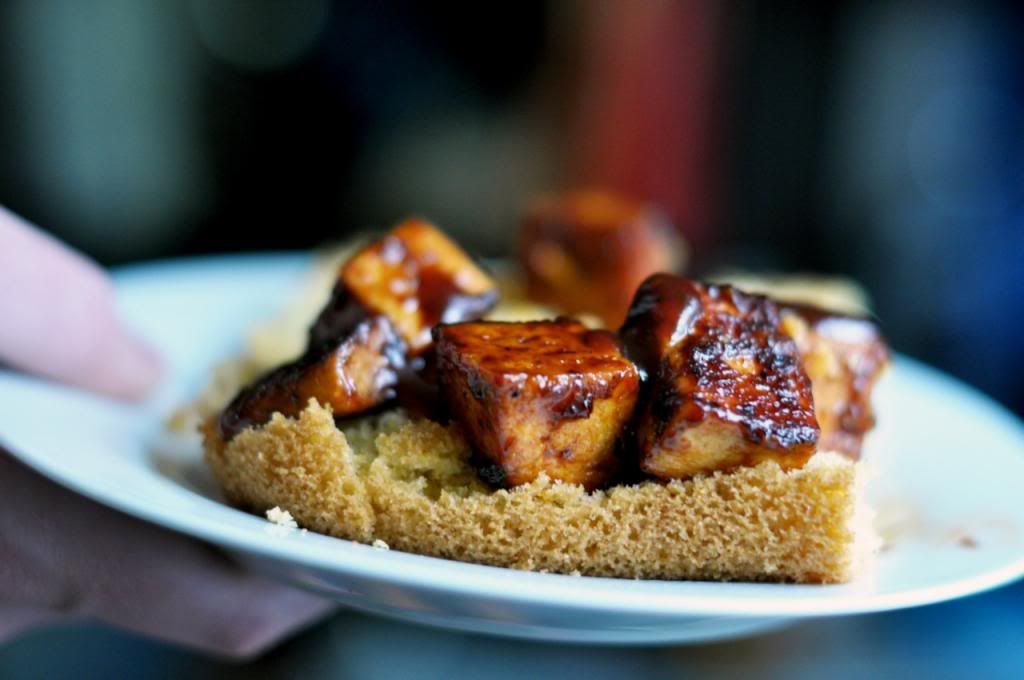 70° in Boston tomorrow and I'm thinking this is going to happen on the grill. I've actually been craving some good homemade cornbread (the real kind...not New England cornbread which is actually a sugary block of cake...). They suggested having this with greens and avocado. Uh yum. Also...Hipster Food was nominated as one of Saveur's Top Food Blogs for 2013 and it's a great vegan blog SO check it out.
BBQ Tofu with Freshly Baked Cornbread
wednesday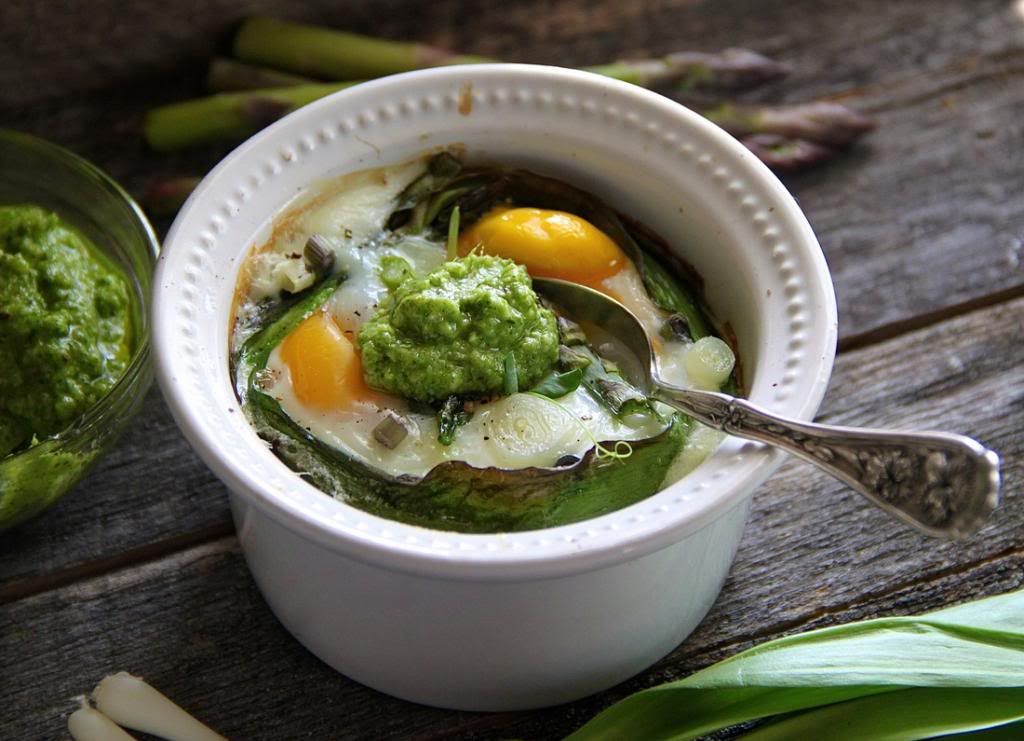 There has to be Brinner at least one night a week. And the fact that this is overflowing with spring veggies that are now available for my purchasing is beyond exciting. Farmer's market here I come.
Baked Eggs with Asparagus, Ramps, Goat Cheese, and Pea Shoot Almond Pesto
Along with Brinner, salmon usually makes it on the menu once a week. Especially in the summer. Salmon on the grill = happy tastebuds. I also adore the fact that the salad has blue cheese...I love nasty, smelly, delicious blue cheese.
Dijon Glazed Salmon and a Sweet Pea Salad
Once again...I'm overly excited about the spring veggies thing. And fiddleheads are probably my favorite because they are easily the coolest looking vegetable, which is not an easy thing to be. I actually discovered an entire barrel of fiddleheads at Whole Foods the other day...anyone want to come over for dinner?
Fiddlehead Fern and Pomelo Salad
and because mom
deserves breakfast in bed...
Seriously. Either you should be making your mom (or someone's mom) breakfast OR you should be getting served breakfast in bed this weekend. It's only fair.
Cabbage Patch Juice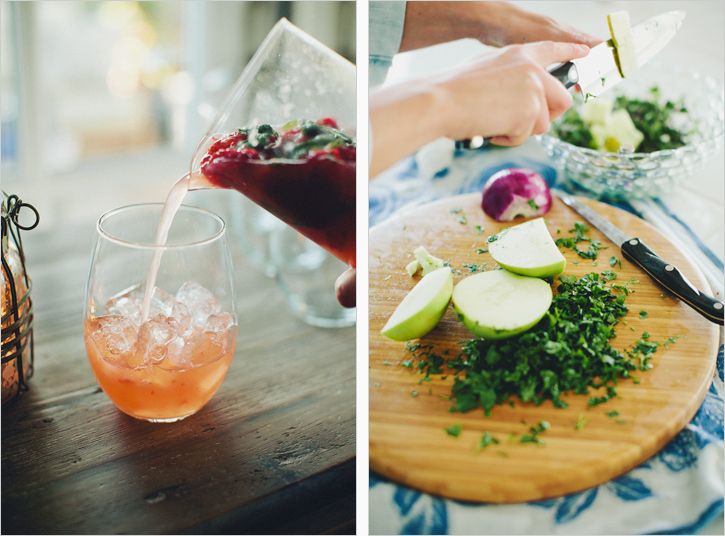 Strawberry Grapefruit Smash
-from Sprouted Kitchen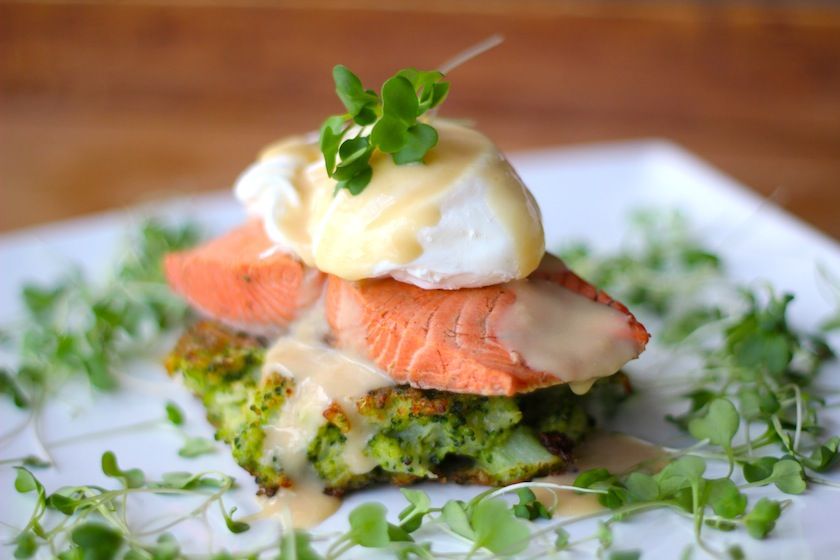 Wild Sockeye Salmon Poached Egg, Broccoli Ginger Fritters, and Miso Hollandaise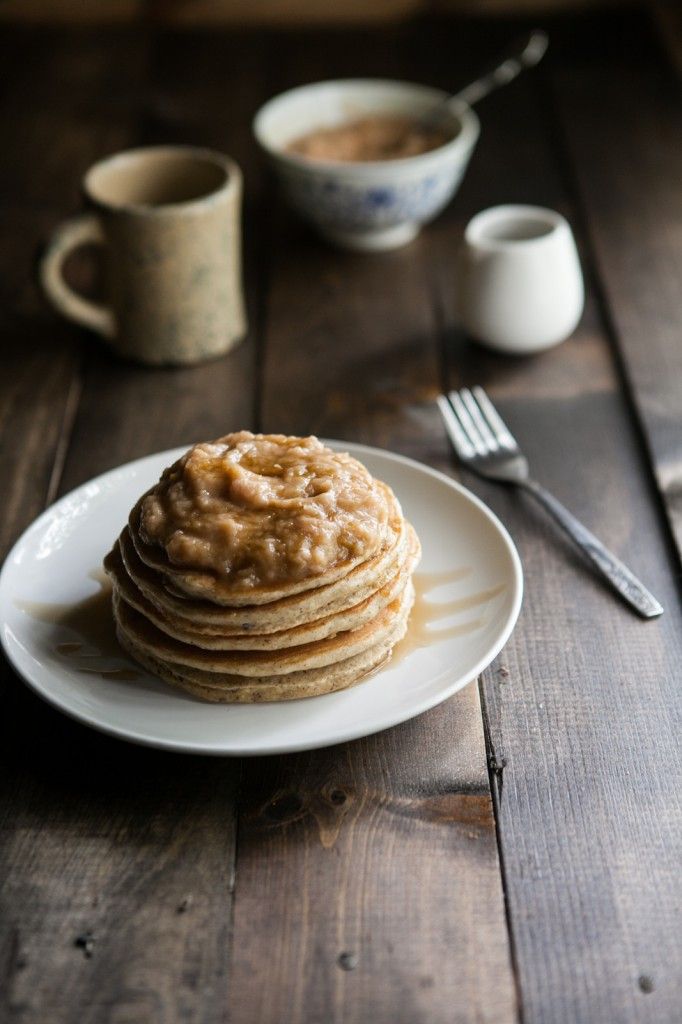 Hazelnut Pancakes with Roasted Rhubarb and Cardamom Compote
Yogurt Brulee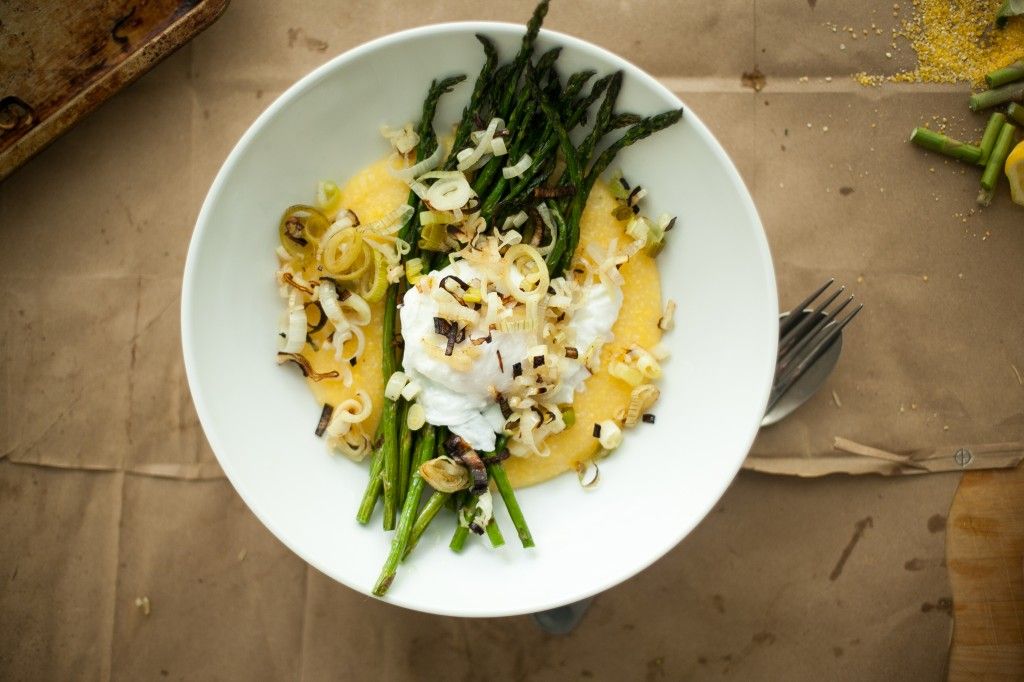 Broiled Asparagus, Spring Onion, and Poached Egg over Grits