Hello lovely people!
I'm sorry it's taken so long to get a post to you. Being on the road isn't exactly conducive to blogging. But it is conducive to unplugging, enjoying a beautiful drive, eating delicious food, and of course doing some major exploring.
All of which I've been taking full advantage of.
Especially the whole eating delicious food thing. Big surprise right?
Which is why I thought I should share with you some of my favorites so far! I will go ahead and warn you that these are not my prettiest pictures. But hey. When you're trying to be sneaky in a restaurant while using an iPhone in a horribly lit space...you do what you can.
The food was delicious. So who cares?
Okay seriously? This place operates on the HONOR SYSTEM. Guided by some friends in the know, we pulled up to a seemingly abandoned house down a small road in Rhode Island. We walked in to find a fairly picked over selection of homemade breads and refrigerated drinks. The muffins had all been taken as it was quite late in the afternoon. But none of that mattered. I grabbed a loaf of the 14 Grain while my (in the know) friends grabbed some sort of Apple Cinnamon Raisin. After we dropped our dues in the money box we all ran to the car to dig in. OH MY GOD. This bread. Above and beyond. If you're in RI...go find this place. It's carbohydrate heaven.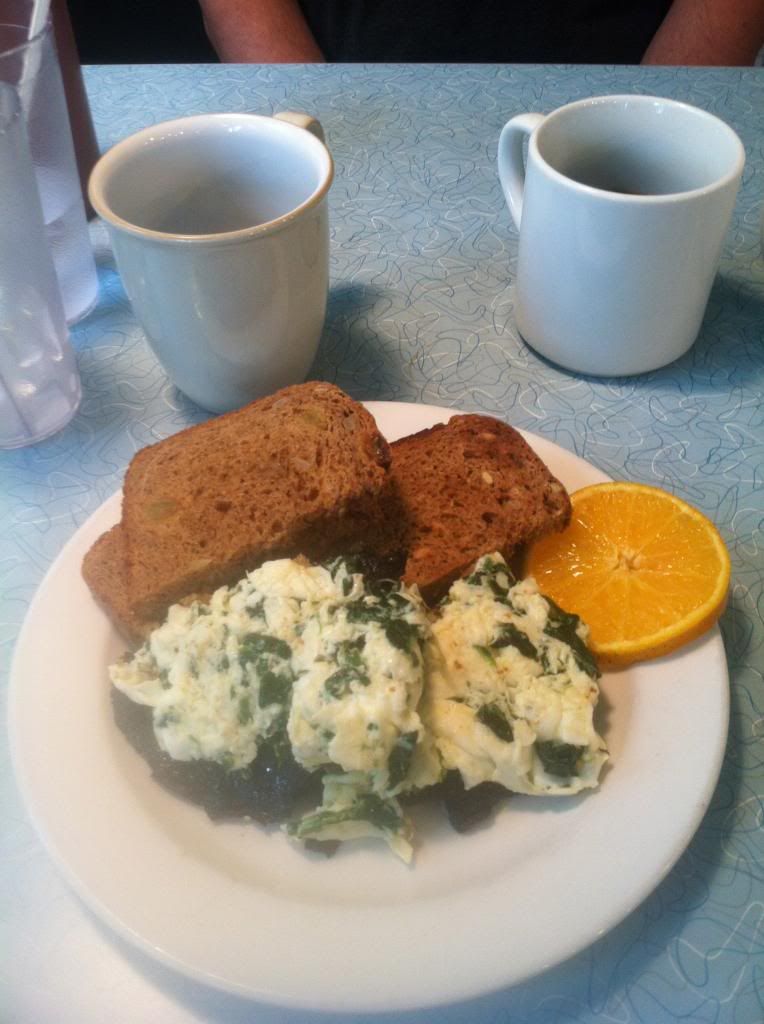 Once again guided by a in the know friend, the clan pulled in to what seemed like your typical cute little diner in downtown Middletown, CT. After receiving menus and generous pours of coffee we were brought some delicious homemade sweet bread bites. Poppyseed and some sort of Blueberry Crumble I believe. My mouth told me this place was going to be a winner. I ordered the Portabella Delight, a marinated portabella with egg whites and spinach. Sounds boring? WRONG. That portabella was unbelievable. I have no idea what it was marinated in but I can only assume it was unicorn tears...or something of that nature. Go get some breakfast.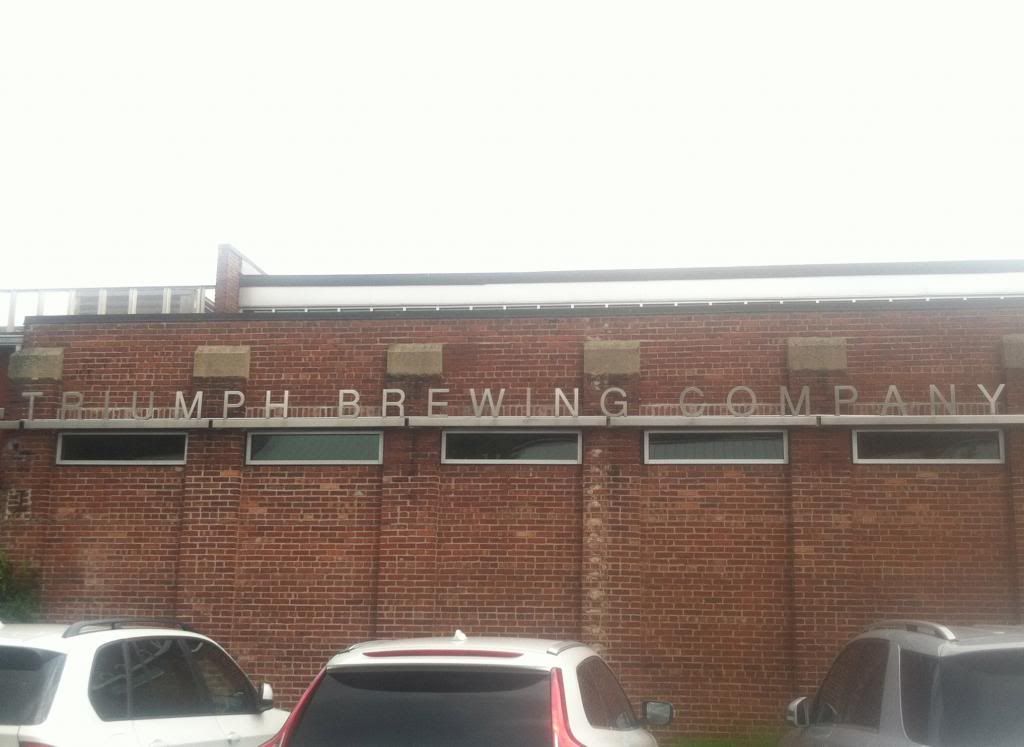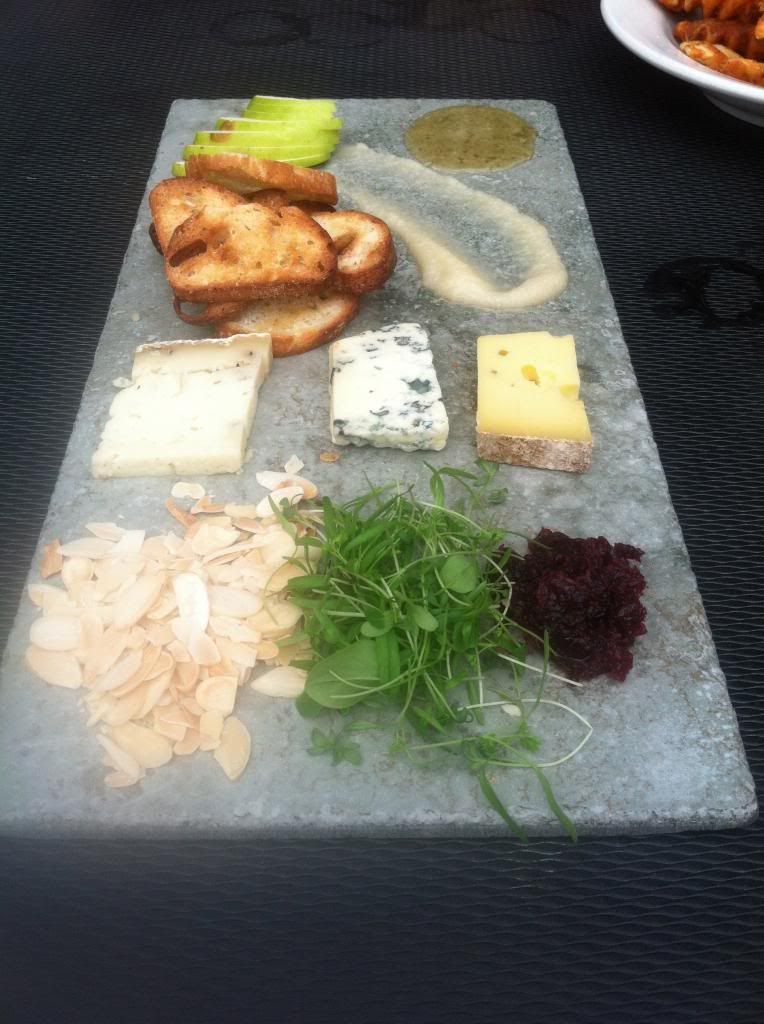 As much as I wanted to eat at Triumph, the time was far too close to breakfast to allow an entire meal into my stomach. So, I went the appetizer sharing route with this cheese board. Are you ready for this description? It's
intense
. "Valley Shepherd Creamery Pepato, Jasper Hill Bayley Hazen Blue Cheese, Cherry Grove Farm Rosedale, Terhune Orchards Apple, Paradise Hill Cranberry Jam, Truffled Bob's Buzzy Bees Honey, Terhune Orchards Apple Jelly, and Raw Almond." Uhhh...yeah. Local, sustainable, unbelievable.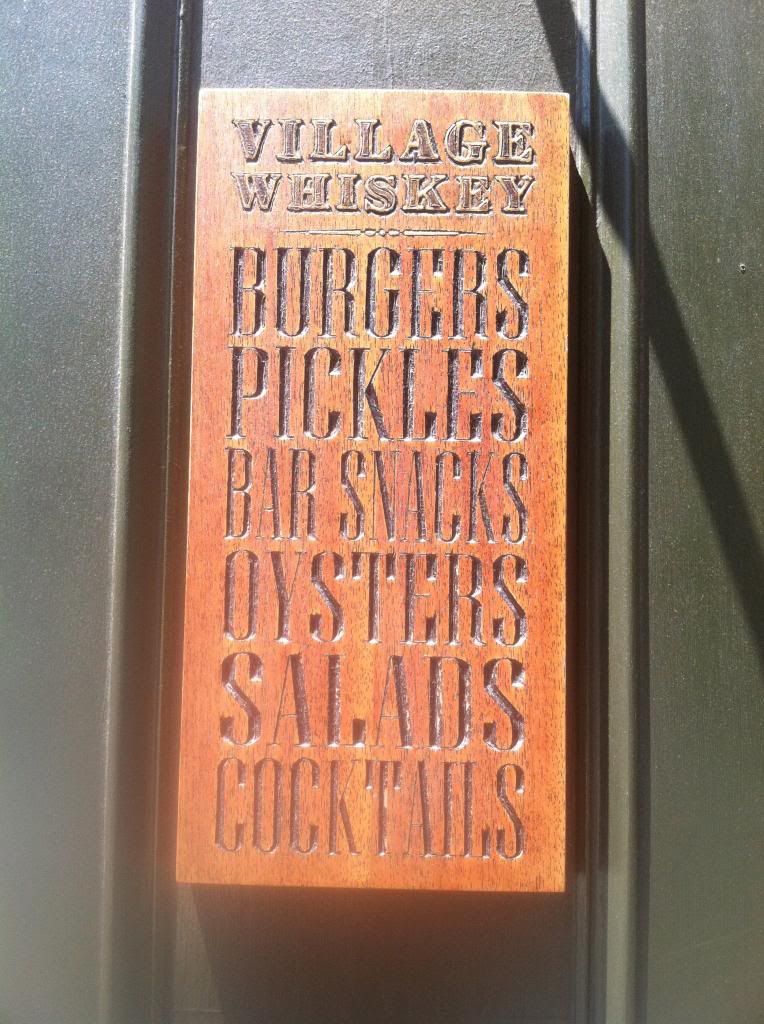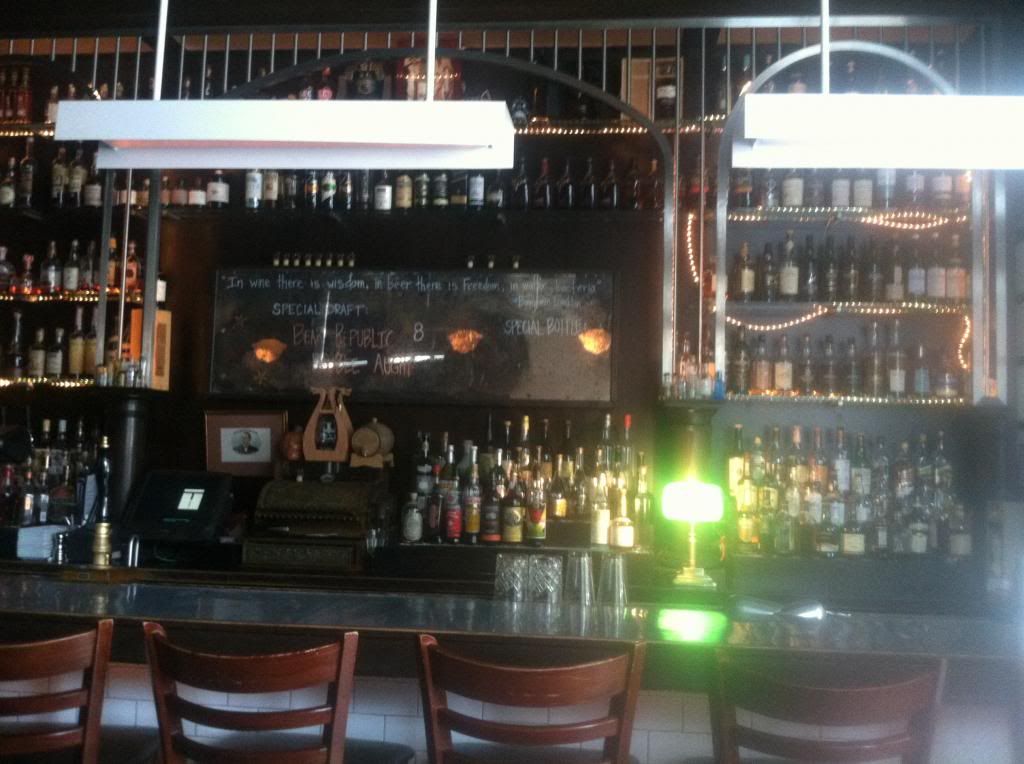 I hate to pick favorites here. But I may have to. I may be biased because it's still so fresh in my mind or I may be biased because of the sheer volume of things I was able to try. Either way. I'm biased. I loved the look and feel of the restaurant itself and the drink list was incredibly impressive but...the food is more important. So here it goes. The table had:
deviled eggs
duck fat french fries with sly-fox cheddar sauce
herb cherry tomatoes with ricotta, olive tapenade, and grilled sourdough
the village burger-sesame roll, tomato, boston bibb, house made thousand island, and a fried egg
the veggie burger-black bean & lentil, guacamole, and pickled red cabbage
the kentucky hot brown-sliced turkey, toasted brioche, smoked bacon, and mornay sauce
As I sit trying to pick favorites now, I just can't. It was all so
darn
good. The pickled tomatoes were life changing. But the duck fat french fries? Not far behind. The veggie burger was one of the best I've had. And the kentucky hot brown was so deliciously indulgent. If you're in Philly and haven't been here...do yourself a favor. And get there early, rumor has it this place gets PACKED. Can't imagine why.